Saturday, 27.01.2024 
Start: 11.45 
Sunday, 28.01.2024 
Start: 11.45 
Saturday, 03.02.2024 
Start: 11.00
Sunday, 04.02.2024 
Program Schedule
Kandahar Race Garmisch-Partenkirchen
Tickets available from the end of october 2023!
OR COMBINE YOUR WORLD CUP EXPERIENCE WITH AN UNFORGETTABLE SKI DAY IN THE GARMISCH-CLASSIC SKI AREA
Get your WELTCUP COMBITICKET!
OR EXPERIENCE THE WORLD CUP IN A UNIQUE ATMOSPHERE AS VIP-GUEST
Get your WELTCUP VIP-TICKET!
The Kandahar is one the most challenging race courses in the entire Alpine Skiing World Cup. Its name was given as one of the five venues Arlberg-Kandahar-Races, and this name because Frederick Roberts, the Earl of Kandahar. From 1954 Garmisch-Partenkirchenwas host of the traditional Arlberg- Kandahar-Races. Since 1970 the yearly FIS SKiing World Cup races are held at the Kandahar.
WINNERS - ATHLETES - NATIONS - TIMES
Subscribe to our newsletter now!
Sign up and be always up-to-date around the ticket start, race info and the program at the Ski World Cup in Garmisch-Partenkirchen!
We send out a maximum of four newsletters per year!
Do you want to look behind the scenes of the Alpine Ski World Cup? 
As a volunteer at Germany´s top ski event you will very closely experience the races and the athletes.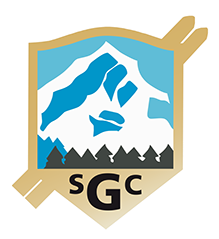 Tradition and passion, youth development and sustainibility, young and old:
The Ski-Club Garmisch is a significant player in the sports environment, but as important for soical life in Garmisch-Partenkirchen.
The Alpine Ski World Cup in Garmisch is organized by the Ski-Club Garmisch. The two entities are closely connected with each other.